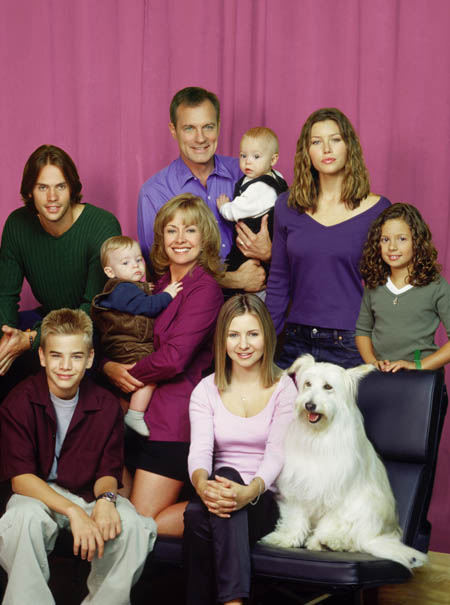 The Camdens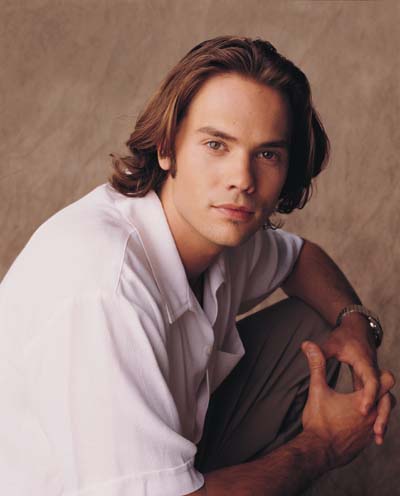 Matt Camden
(Barry Watson)

Matt is the oldest in the family. Barry Watson is also the oldest of his family. Barry's favorite things to do are go hiking and camping. He sometimes brings along his dogs, Harsky and Stutch. (inspired by Starsky and Hutch)

Birthday:
April 23, 1974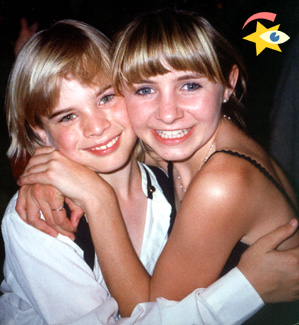 Simon Camden , Lucy Camden
(David Gallagher) (Beverley Mitchell)
Lucy is the third oldest child, second oldest daughter. Simon is the fourth oldest child, second oldest son. Lucy was the middle child, but Simon became the middle child when the twins (Sam and David) were born.
Beverley Mitchell is an only child from Pasadena, California. The most interesting fact about the two older daughters on 7th Heaven is that Beverley is actually a year older than Jessica Biel, who plays the oldest daughter Mary.
David Gallagher is the oldest of four siblings. (five kids in all, including him) He lives at the end of a winding road between two mountains, so his siblings also become his friends. The family owns a rotweiller, named Nomad.

David's Birthday: February 9, 1985
Bev's Birthday: January 22, 1981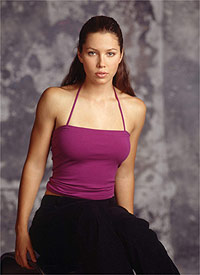 Mary Camden
(Jessica Biel)

Jessica Biel is the second oldest child, and the oldest daughter. Jessie (as her friends call her) spent two years doing print and commercial modeling prior to her 7th Heaven years. Jessie says she is just like her character because they both love sports. However, she likes soccer more than basketball in real life.

Birthday: March 3, 1982


Mackenzie Rosman
(Ruthie Camden)

You have learned some about Mackenzie already, and you will learn more as we go along. Hang on, it's a real joy ride!

Birthday: December 28, 1989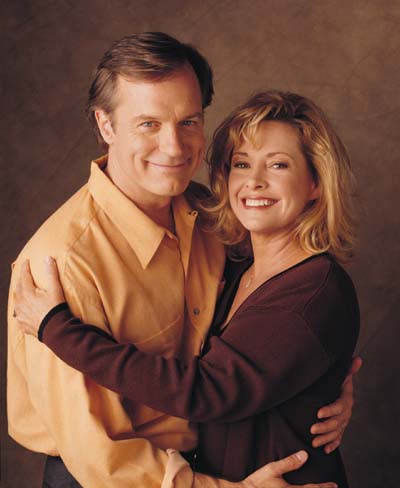 Eric Camden , Annie Camden
(Stephen Collins) (Catherine Hicks)

Eric Camden is the minister of Glenoak Community Church, and Annie is his loving wife. Before 7th Heaven, we knew Stephen Collins as Teddy's (Sela Ward) love interest on the series called 'Sisters'. He was also on the shows 'Tattingers', 'Working it Out', and 'Tales of the Gold Monkey'. He was born in Des Moines, Iowa, and raised in New York.
Catherine Hicks was born in Scottsdale, Arizona. 7th Heaven was her fourth starring role in a television series. From 1976 to 1978, she played Dr. Faith Coleridge on 'Ryan's Hope'. Catherine graduated from Cornell University. She also has a six year old daughter.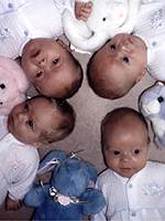 Four babies play the two new additions in the Camden family, Samuel and David. The twins are played by Myrinda, Nikolas, Lorenzo, and Zachary Brino. (three boys, one girl)