7th Heaven was Mackenzie's TV show debut, but she was no stranger to the cameras. Before 7th Heaven, Mackenzie Rosman appeared in various commercials, including Tuffs Diapers and Hormel Chili.

Mackenzie was born December 28, 1989, in Charleston, South Carolina. She now lives with her mother Donna, and her younger brother Chandler in Los Angeles. Chandler hopes to follow in his sister's footsteps, but things are not always pleasant between the two. "The way we argue drives my mom crazy," she told 16.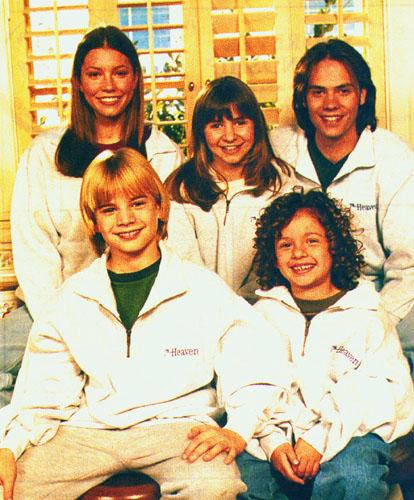 Mackenzie (Mack, as she prefers to be called) impressed casting directors by walking into the audition room, shaking everyone's hands, and introducing herself. (at 5 years old, by the way)
Fun Facts About Mack Rosman:
~Has some Cherokee Indian backround
~Her favorite episodes are when she tells the jokes
~Brings her dog (Molly) to the set every day
~They don't treat her differently at school
~Her co-stars tickle and tease her backstage
~She does schoolwork three hours a day
~Washes her hair in Pantene and Aussie (her hair has to be done every day so it looks good on the set)
~Her agent is from the Savage Agency
~Andrew Keegan kissed her on the top of her head
~Mack insists she is a normal girl
~Is auditioning for big screen rolls...Good luck Mack!!